THE TROTTER CULTURE:
PUTTING PEOPLE FIRST
"Working With A Trotter Recruiter Will Provide You With The Ability To Achieve More."
Finding the right career takes more than searching for the availability of career openings. It takes teaming up with a company that understands your experience and skills while connecting you to quality opportunities aligned to your goals. The working relationship you develop with a Trotter recruiter becomes a partnership that doesn't stop at the onboarding process. Your recruiter has the ability to resource from an expansive national pipeline of opportunities, sometimes providing quicker access to a position you have been wanting to land. This gives you an advantage over do-it-yourself searches. Today's world moves at lightning speed and by having a knowledgeable recruiter with connections other than the public job boards will get you where you want to be that much quicker. Whether you are searching for short or long-term contract employment or direct placement, your dedicated recruiter will be along the journey with you. "Working with a Trotter recruiter will provide you with the ability to achieve more."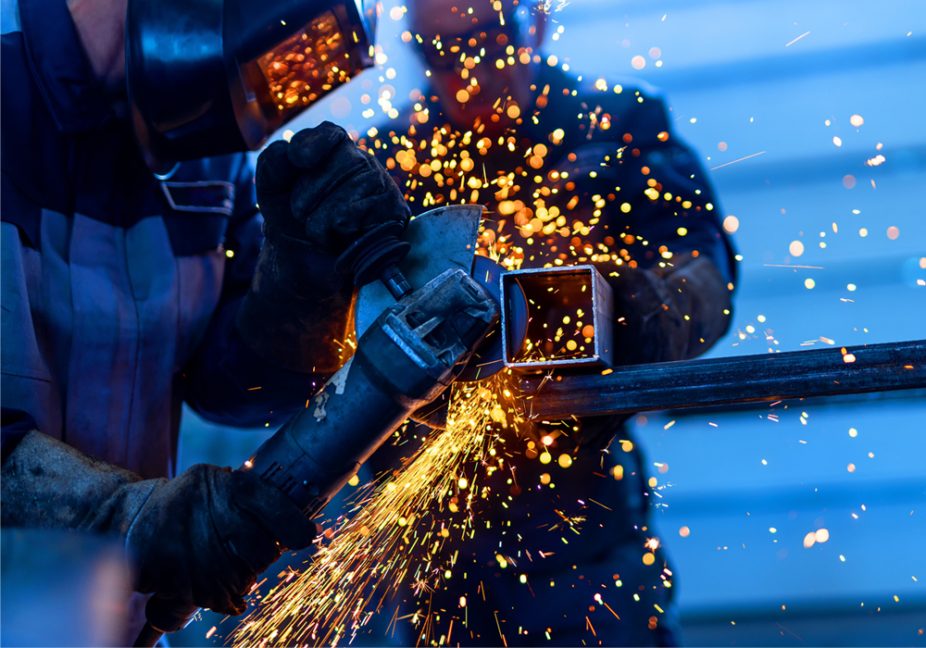 BENEFITS OF TEAMING UP WITH TROTTER

Refer someone you believe will be great fit for Trotter Workforce.
If they are a good fit for Trotter Workforce, we will work to match them with a company looking for their skills.
When your referral works full time for at least 30 days, you get a recurring or one-time referral fee as noted on the next part.
If you are a Trotter Workforce employee, you will start to earn $1 per hour extra in your paycheck as long as they work full time for at least 30 days. 
*The referral bonus is paid out monthly. The bonus will be dependent on the referral having worked a minimum of thirty-seven (37) hours per pay period (weekly). Trotter does not recruit from clients. Trotter's referral program is subject to change. Additional terms and conditions may apply. **For non-employee referrals, each referral must work 30 days with Trotter to be eligible for a referral fee. StackUp program, incentives, terms, requirements, and future participation is subject to change without notice and at the discretion of Trotter Workforce and it's parent company.
SAFETY
COMES FIRST,
IS OUR PROMISE,
ALWAYS
At Trotter, we believe every accident is preventable and we have zero tolerance for ignorance to safety. We require every employee to be OSHA Certified and offer a variety of continued safety courses as well as specialty training certifications. In a world that is moving fast, we understand the value in taking every precautionary measure to make safety the forefront of our work for our employees and clients. To reinforce this culture, we have also implemented several communication touch points in our day to day operations to further the education and importance of safety with our employees.
We take great pride and work tirelessly maintaining an industry leading low Experience Modification Rating (EMR). That is why Trotter is the preferred choice by so many businesses nationwide. We also expect our clients to adhere to the same safety standards we set for our employees. Therefore, we are selective of who we work with and send our employees to.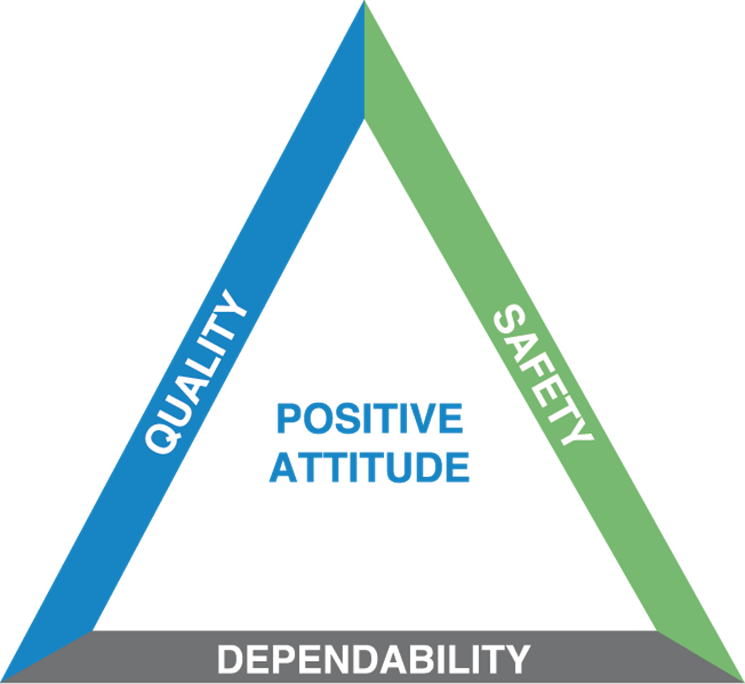 Safety – We believe every accident is preventable and we have zero tolerance for ignorance to safety. Therefore, we require our employees to adhere to all safety measures. This is our fundamental culture.
Quality – We believe in performing a job correctly. From small details to the final delivery, quality is the signature of every employee's job well done. We expect nothing less.
Dependability – We believe that showing up on-time means arriving ahead of schedule, not a minute late or on-the-dot. Arriving on-time means minutes early.
Positive Attitude – We understand there are different types of personalities. However, we have zero tolerance for negative attitudes. Every employee must possess a positive attitude and respect each other.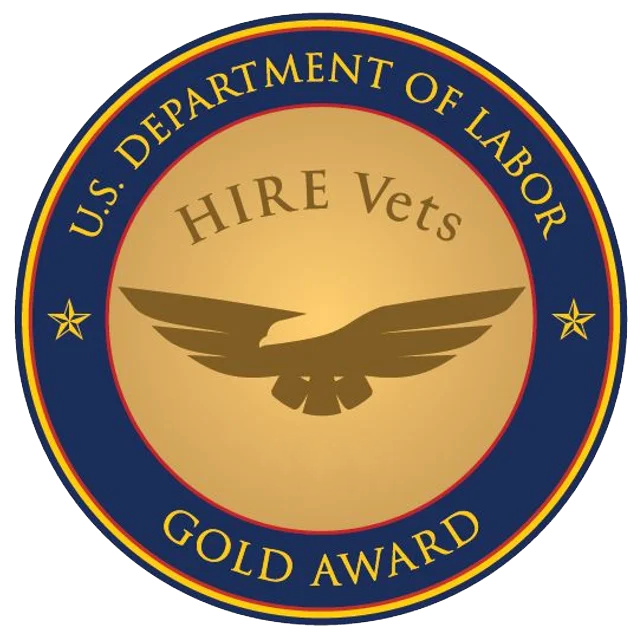 We value the skills and unique attributes military veterans bring to Trotter and our clients. Through our own recruitment processes, our purpose is brought to life by helping military members, veterans, and their families. Trotter is a proud to have won year-after-year, the U.S. Department of Labor, Gold HIRE Vets Award. This award validates our commitment to providing our veterans with a future career beyond their active duty in the military.